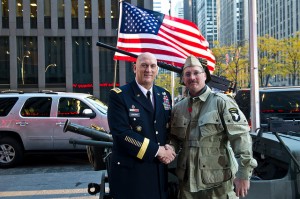 Free Professional Tax Preparation Services
Let's face it, no one enjoys preparing and filing their taxes. It's a tedious, confusing process that's made even more difficult when it involves military pay. The good news is that veterans can receive free professional tax preparation and filing services. As long as your family earns $58,000 or less, you can take advantage of this service, either in person at one of the many participating bases, or online at MyFreeTaxes.com.
Property Tax Exemptions
Disabled veterans may be eligible to receive property tax exemptions from their respective state of residence. And as long as the veteran continues to occupy the residence, his or her spouse (married or unmarried), as well as their children may also receive this benefit.
VA Mortgage Loans
Planning on buying a new house in the near future? If you are a veteran, you can take advantage of borrower-friendly mortgage loans through the Veterans Affairs. Known as VA Loans, they typically have lower interest and more flexible terms when compared to standard mortgage loans. Furthermore, veterans can search for VA foreclosures, which are homes and properties that have been acquired by the Veterans Affairs at discounted prices.
Free Life Insurance
You might be surprised to learn that military veterans are entitled to free life insurance up to $400,000 through the Servicemembers and Veterans Group Life Insurance program.
Free Healthcare
Of course, veterans may also receive free or low-cost healthcare through the VA network. And as more and more politicians cater to the needs of military veterans, it's safe to assume the healthcare benefits for veterans will only improve in the years to come.
Free Driver's License
Tired of coughing up $20 bucks or more each time you have to renew your driver's license? Assuming you are a military veteran, you can obtain your driver's license and all future renewals for free. Just make a copy of your DD214 and bring it to a local Department of Veterans Services. Once approved, they will give you a special certificate that can be exchanged at the Department of Motor Vehicles for a free license.
Restaurant Discounts
Of course, you may also save a couple bucks on your restaurant bill if you are a veteran. Many national chain restaurants, as well as mom-and-pop shops, offer anywhere from 5-20% off for veterans and their families. This includes Applebee's, IHOP, Cracker Barrel, Longhorn Steakhouse, Wendy's, Golden Corral, Arby's, Chick-fil-A, and Zaxby's. When dining at these restaurants, bring your military ID card to receive your discount.
1
Join thousands of others receiving our newsletter.