We all know that soldiers live a hard and demanding life, but do we really know what goes on in the life of a soldier? From grueling day to day schedules, to the overall battle of being away from family and friends, it can be a difficult task for anyone to handle. Having knowledge of what these soldiers deal with on a daily basis is a great way to gain more appreciation for them and really realize what they have to go through. If you have always wanted to know what went on in the life of a soldier, here is some helpful insight.
Everyone loves coming home to their own comfortable bed where they can have it their way to have a perfect night's sleep almost every night. Accomplishing this feat however is a bit more difficult in the life of a soldier. These warriors will typically share a bunkbed, or at least have a roommate depending on what kind of quarters they live in. While many people loved their college dorm life, it may not be as appealing when you are a grown adult. Also, having privacy is a luxury we may all take for granted when you realize that privacy is one of the least attainable things in the military with sleeping rooms likely having ponchos or other garments hanging from the ceiling to try to create some kind of area to change in by yourself.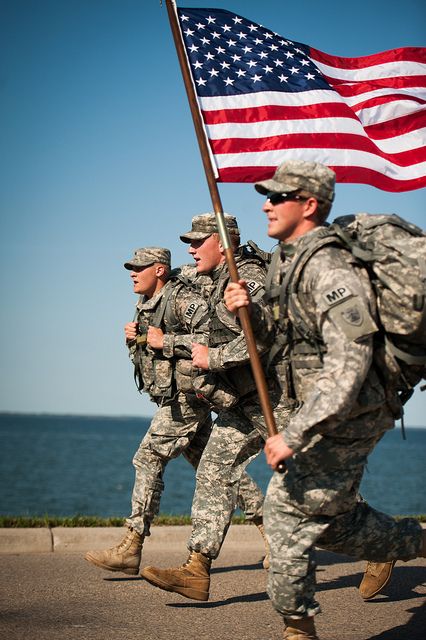 As far as daily jobs are concerned, soldiers have a wide variety of tasks that can occupy their time. Did you know the army has a band? The Army Ground Forces Band provides an opportunity for musicians in the military to play with some of the best in the world, as these men and women form concert bands, as well as the more traditional ceremonial and marching bands.
In terms of more traditional military positions are concerned, there are a wide variety of jobs in everything from a combat soldier to a health care specialist looking out for those fighting the battles. There are also a wide variety of officer positions, such as chaplains, infantry officers, even working as a lawyer. The job field is endless, giving these soldiers a wide array of different options to choose from.
While certain situations are certainly better off than others, there are many positives to the life of a soldier. No matter what the situations they deal with on a daily basis, there are many reasons for us to appreciate what they do to protect our freedoms.
Join thousands of others receiving our newsletter.