America's Top 10 Military Boom Towns
In this article by Elizabeth Whalen for blog.sparefoot.com, she tells us just how much of a positive impact both military bases and military retirees have on the towns they live in and which of those towns has benefited the most from its military presence. From the Army post Fort Knox in Elizabethtown, KY, to Fort Benning near Columbus, GA, military bases and the personnel who work at them have a very good impact on their neighboring cities. From the extra jobs for non-military personnel on the base, to the added purchasing from both the military personnel and their families and the base requirements as well, the overall economic improvement for cities adjacent to military bases is a positive one. Cites where a lot of military retirees do extremely well too. Those cities not only host the retirees, but also the services many of them will need, providing jobs and increased purchasing which puts money back into the community. Check out these top ten great cities by reading the full article here.
Top Five Military Bases for Families
If you're one of the ever growing military families, and just received your latest permanent change of station orders, you're definitely going to want to check out this wonderful article posted on Justmilitaryloans.com. The article gives you great details on the top five military bases that specifically focus on families and helping them settle in quickly after a change of station. These bases offer many amenities that are just for families and you'll be able to make sure you can take full advantage of them.
10 Best Military Base Tours in the U.S.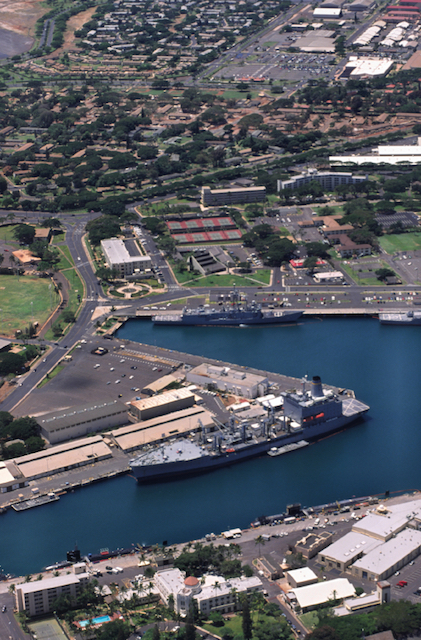 If you love military history and great family destinations, then you're going to get very excited about this article by Deborah Long for grandparents.com. In the article, she takes us on a tour of some of the country's most amazing military facilities. From the Pentagon to the military academy at West Point, to the Air Force Facility Missile Site 8 in Sahuarita, AZ and the Marine Corps Base in Quantico, VA, you'll get to see some great military facilities and learn some fun military facts no matter which military destination you choose. You'll be amazed at all the cool stuff there is to do and how much there is to learn about all of these great military destinations.
10 Best Cities for Veterans
Are you getting ready to retire from the US military? Perhaps your time is up and you're just ready for a change. If this is you, then you will definitely want to read this article by Mitch Kline for livability.com. The article focuses on cities that are strong supporters of veterans and their families. Each of these cities are rated based on climate, economy, cost of living, proximity to military bases and VA facilities, cultural and recreational opportunities and overall livability. Some of the choices may surprise you. No matter what type of climate you prefer, Kline has found a city that is going to be a great fit for veterans. Get ready to find your perfect city by reading the full article here.
Join thousands of others receiving our newsletter.