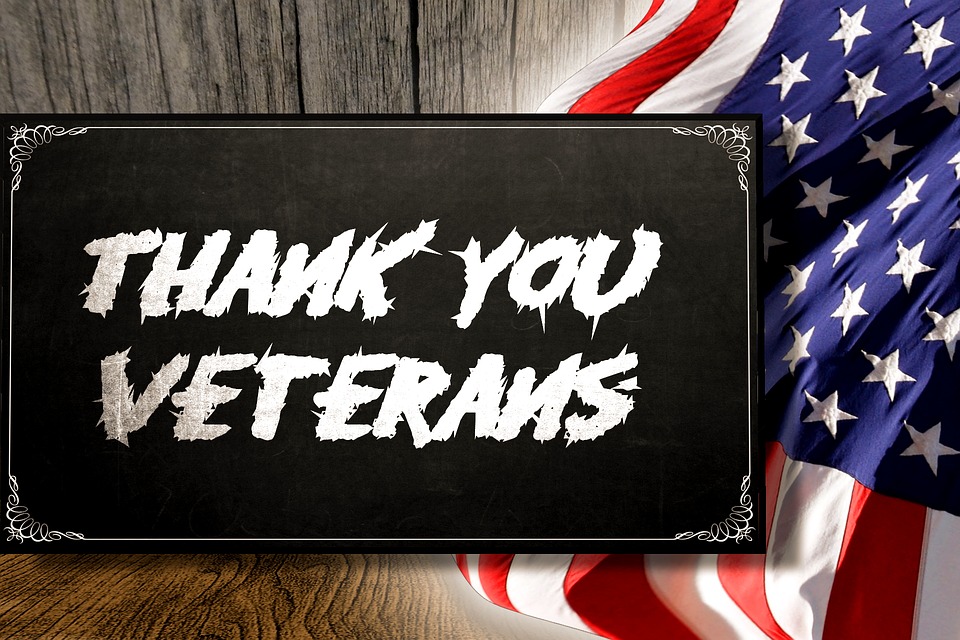 Our military's servicemen and women sacrifice a lot for the values on which this country was built. Without their hard work and dedication, we wouldn't have the freedom that so many of us take for granted. Because of this, it's important for citizens to express their gratitude to veterans.
Give Up Your Seat
Whether you are flying a commercial airliner or taking the bus, you can express gratitude to veterans by offering them your seat, assuming you have a better seat. The Academy Award-winning actress Amy Adams recently made headlines by giving up her first-class seat to a uniformed veteran. You can take a similar approach by offering your seat to an active servicemember or veteran. Perhaps the veteran will decline your offer, but just offering your seat shoes that you care.
Buy Their Coffee… or Meal
The next time you buy coffee or food from a local restaurant and see a veteran, tell the cashier that you'd like to pay for their order. Even if the veteran's meal was only $5 bucks, doing so shows that you care and are thankful for everything they've done. And who knows, maybe other people around you will take notice and do the same when they see a veteran.
Visit a Veterans Affairs Hospital
Of course, you can also show your appreciation and gratitude to veterans by visiting a Veterans Affairs (VA) hospitals. Most VA hospitals have tour programs, allowing visitors to meet with veterans. Call ahead of time to inquire about these tours and what to bring.
Click here for a complete list of VA hospitals throughout the U.S.
Celebrate Veterans Day
Not to be confused with Memorial Day, Veterans Day — held annually on November 11 — is a nationally recognized holiday intended to honor our nation's veterans. Nearly all major cities host some type of celebration for this memorable and meaningful holiday. Check with your local city to see what they are doing for Veterans Day. Perhaps you can offer to volunteer, donate or otherwise assist in the celebrations.
Offer Discounts on Products and Services
If you are one of the millions of small business owners in the U.S., consider offering special discounts on your company's products and/or services for veterans. For instance, you could offer a 10% off discount for all veterans and active servicemembers. This simple gesture goes a long ways in showing veterans that they are appreciated.
Join thousands of others receiving our newsletter.